March 7, 2020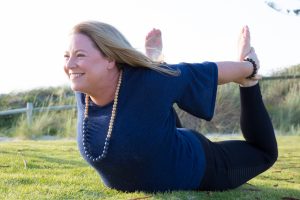 Edited 17th March 2020
Update: We closed the studio doors after class on Wednesday 11th March and will not reopen until the risk to our community from COVID-19 has passed. Online classes are working well via Zoom meetings. Simply click on the online class style and date in the calendar and book and pay as usual, then you'll receive a meeting ID to join the Zoom meeting. All you need is a phone,ipad, or computer with a camera, and a space to lay your mat or non-slip towel. Below is the blog written as things started to get serious here in Western Australia. While, like other businesses, we want and need to keep our doors open, we have been quick to implement the necessary changes, and hope to provide a sense of calm and stability for all who seek the teachings of yoga.
Yoga is certainly more of an individual pursuit than a team event. There's no captain, no positions to play in (unless you count your favourite spot in class as equivalent to Wing Attack on the netball court), not much talking, and very little need to pay attention to others. It's all about you! Some would say that makes it a selfish occupation, however regular practitioners will know that it can be a very effective self-care practice that helps us be nicer, more tolerant, and less reactive in all of our relationships. We might think of that as taking yoga off the mat, or living our yoga. In fact, Yoga philosophy has just as much to say about how we live in community as it does about our individual journey of wisdom and personal growth. In fact the first limbs of Patanjali's 8 limbed yoga system are greatly concerned with how we treat others. For a refresher, here's the Yama and Niyama;
The very first Yama is ahimsa, commonly translated as 'non-harming' and that's a key concept that many people live by, whether they think of it as yoga or not. It is a foundational practice of most spiritual paths to refrain from intentional harm to other living beings, and that can be extended as far as practical in the time and place you find yourself. Right now, the news is full of fear about the transmission of COVID-19 and the novel Coronavirus pandemic has many of us thinking about what it is to live in community. More than ever we are concerned with hygiene, and the ways in which we can counter the spread of infectious diseases.
In our yoga studio these are the practices we are implementing to help our community stay as well as possible;
BYO yoga equipment – our studio is fully equipped however shared equipment means lots of hands and feet touch the surfaces. If you have your own mat, block, bolster, belt, eye pillow, please bring them to class.
If you do use communal equipment, please wipe mats and blocks clean using the anti-bacterial wipes that live under the altar. We will wash belts, blankets, and bolster covers regularly and dry in the sun.
Bring a small towel or sarong to place over your bolster to provide another layer of protection.
Before and after class either wash your hands for 20 seconds using soap and water, or use the alcohol-based hand sanitiser provided ( also found under the altar)
If you are unwell, especially if you have fever, scratchy throat and runny nose, please stay home.
Fortunately, while classes and community are the best, Yoga is something you can do anywhere, anytime, with minimal equipment, and zero interaction with others. In other words, it's the perfect occupation if you find yourself housebound due to ill health. Use it for exercise, stress relief, to discharge boredom and frustration, a sense of purpose, to optimise immune function, reduce aches and pains, really, yoga serves so many purposes when we need to be isolated. In the meantime, carry on and don't forget to wash your hands. Remember, we are all in this together.