Cancer Wellness Retreat
'Let Nature Heal You'
Capel, Western Australia
November 26-28, 2021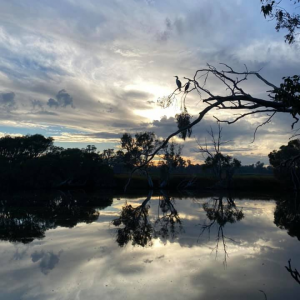 Take time to nurture yourself down by the Capel River, a stones throw from Peppermint Grove Beach and Ludlow tuart forest. Healing, recovery, reconnection, and restoration all become possible when we are supported to slow down and be present in nature. This will be a deeply nurturing experience in this very special part of the world.
We understand that when you've been diagnosed with cancer there's a lot to process. From navigating health systems to learning new terminology, the learning curve is steep. Making treatment decisions, attending appointments, and the rigors of treatment all take an emotional and physical toll on the person dealing with the disease and everyone who loves them. And when treatment ends, the fears, worries, scars and after effects may linger. Whether you are newly diagnosed, undergoing treatment, in a 'wait and watch' phase, feeling 'scanxiety', facing recurrence, living well with cancer, recovering after treatment, caring for someone, or pondering 'what now?', this retreat is for you. Cancer is a kind of trauma that takes some focused intention and compassionate attention to recover from, and that's why we've created this gentle weekend retreat.
Take a little time away from it all and be nurtured in nature, only 2.5 hours from Perth. You can be as active or as restful as you wish, with options including gentle guided yoga and meditation, mindful forest walks, massage, connection with self, nature, and other people who 'get it', or simply sit by the flowing Capel River to contemplate.
Our comfortable, modern, eco chalet accommodation is fully equipped, wheelchair accessible, and has a range of bedroom choices. Each chalet has 4 bedrooms and 2 bathrooms, fully equipped kitchen, and linen supplied. Our most affordable accommodation is a bunk bed in a shared room (4 per room), share with a friend in a twinshare room, or whether attending with a partner or solo, choose a Kingsize bed, or Queen bed with private ensuite. Click the booking link https://events.humanitix.com/cancer-wellness-retreat to see options and prices.
All meals are provided and feature all the colours of the rainbow in delicious, healthy experiences, lovingly prepared by Sammy from Tuckerbox Creations to nourish all your senses.
On Saturday you will be guided in the art of Shinrin-yoku (Forest bathing) by the wonderful environmental scientist and meditation teacher Belinda McCawley of Mindful in Nature, including a slow forest walking meditation and a Japanese tea ceremony.
You'll also have the option of booking a massage (feet, scalp, or body) from the healing hands of Chelsea Branson (massage not included in retreat fees).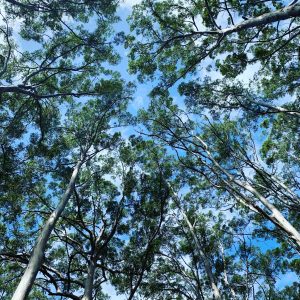 Hosted by Chandrika Gibson, owner of Surya Health who is an experienced yoga therapist, naturopath, patient educator for Cancer Council WA, Cancer Support WA, Solaris Cancer Care, melanoma WA, and Breast Cancer Care WA, and PhD researcher and published academic in cancer care, you will be expertly supported to feel and heal in your own way. Chandrika will hold space for gentle yoga (all levels) and guided relaxation, and she is supported by a team of caring professionals who will provide catering, massage, and facilitated mindfulness in nature.
Retreat Schedule (may vary slightly):
Friday November 26th
Arrive at Stirling Estate Chalets from 3pm and settle in
6.30pm Retreat opening meditation and orientation
7pm Nourishing vegetarian dinner from Tuckerbox Creations
8pm Yoga Nidra (deep rest meditation)
Saturday November 27th
7am Gentle Yoga
8am Breakfast in riverfront chalets
9am – 12pm Mindful Forest Bathing or free time (massage by appointment)
12.30pm – 1.30pm Lunch on the lawn
2pm – 5pm Mindful Forest Bathing or free time (massage by appointment)
5.30pm Survivorship Circle – a facilitated discussion/reflection on living well
6.30pm Grazing Platter dinner
8pm Movie screening (contemplative film)
Sunday November 28th
7am Gentle Yoga
8.30am Breakfast in riverfront chalets
9.30am closing circle
10am checkout
Bookings now open:
https://events.humanitix.com/cancer-wellness-retreat
Accommodation Options
1 person bunkbed (shared room with 3 others) $495
1 person single bed (shared room with 3 others) $545
1 person single bed (twinshare) $625
1 person Queen bed $775
1 person Queen bed with own ensuite $815
2 people Queen bed $1050
2 people Queen bed with ensuite $1150
2 people King bed $1150
Enquiries to chandrika@suryahealth.com.au