Workshops
---
The Business of Yoga Therapy
Prerequisite: Yoga for Chronic Illness
This four day module explores spirituality and business, applies yogic ethics to real life situations, goes deeper into therapeutic agreements, maintaining client confidentiality, boundaries, the journey clients may take with yoga therapy, the power of community in supporting client's spiritual, emotional, mental and physical wellness, and creating your own yoga therapy niche and brand.
Techniques for delivering yoga therapy practices are workshopped and shared so that every graduate has a full tool kit of intake, assessment, evaluation skills, plus asana, pranayama, mudra, yantra, mantra, pratyahara, dharana and dhyana practices to share with clients.
Part of our IAYT accredited, Yoga Australia registered Yoga Therapy training.
Perth dates: July 27, 28; August 10, 11, 2019
Hong Kong dates: November 5-8, 2019
International Yoga Therapy 2018 WYI_TT flowchart_IAYT
---
Yoga Therapy Applied Anatomy & Physiology
Join experienced yoga therapist and physiotherapist Scott White over three weekends of Applied Anatomy and Physiology for yoga teachers and yoga therapists. This Yoga Therapy training covers a clear review of anatomy (because we know this gets rusty!), learning to observe and assess, understanding pathologies and applying anatomy focused yoga therapy skills, using movement as medicine for pain and other conditions, creating class plans to meet client goals for flexibility, strength, fitness and somatic self awareness. Understand the anatomy of respiration for therapeutic application of pranayama techniques.
Venue: Yoga Space West Perth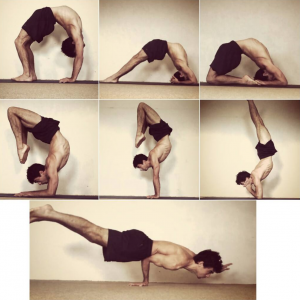 Dates: Sat Nov 2, Sun Nov 3
Sat Nov 16, Sun Nov 17
Sat Nov 30, Sun Dec 1
Fees: $1450 for full 6 days; $495 per weekend.
Hours count towards CE with Yoga Alliance, CPD with Yoga Australia
Part of our 650 hour Registered Yoga Australia Yoga Therapy training, and our 800 hour accredited IAYT Yoga Therapy training.
To apply, email Chandrika at chandrika@suryahealth.com.au
---
Yoga Nidra and Restorative Yoga Teacher Training
Join Senior Yoga Teachers, Yoga Therapists and researchers Dr Jean Byrne PhD and Chandrika Gibson for a weekend of learning how to deliver nourishing Yoga Nidra and Restorative Practices. This weekend will immerse you in the practice of Yoga Nidra and Restorative Yoga whilst also giving you the ability to deliver Restorative Yoga classes and Yoga Nidra meditations to enhance student's experiences in your classes. This training is also a pathway to becoming an accredited Yoga Therapist should you decide to undertake that journey at another time. Each trainee will receive class plans, divine Yoga Nidra scripts, and restorative practice sequences.
Yoga Australia CPD and Yoga Alliance CE points apply (15 points).
Times:
Friday May 24th 5.30pm – 9.30pm (including Freedom Friday Practice)
Saturday May 25th 12.30pm – 7.30pm
Sunday May 26th 12pm – 4pm
Email us for a prospectus: chandrika@suryahealth.com.au
Price: *Early Bird Price $410 prior to April 12th, $450 afterwards
---
Online Mentoring for Natural Therapists in Cancer Care
This fully online mentoring course is available to natural therapists from any discipline, anywhere in the world, who would like to have the support and guidance of an experienced mentor. Over 6 months you can explore your most challenging cases, talk about business, personal reflections on practice, and get help in finding and building on your strengths as a practitioner. This is particularly relevant for natural health practitioners who are working with clients affected by cancer. Chandrika is an expert in the field of evidence based integrative oncology from a naturopathic perspective. Whatever your modality, if you are helping people with cancer, there's a lot of red flags and potentially daunting scenarios. There's also a great deal of good you can do, and if you are passionate about working responsibility and giving people in need the very best of care, mentoring is a wise choice.
---
 350 Hour Yoga Teacher Training
Surya Health has been involved in training yoga teachers since 2006. We have collaborated with the Yoga Space to form Wisdom Yoga Institute, a training organisation that offers comprehensive and transformational training for aspiring teachers and further training for yoga teachers. Equally theoretical and practical our training equips you to share your love of yoga with others. Our teaching faculty are yoga teachers with tertiary qualifications in their area of expertise. They help you traverse the rich terrain of yoga philosophy, history, anatomy and physiology. Weekday, Weekend and Intensive courses in Perth, Melbourne and Asia.
NEW! Clarkson 350 Hour Teacher Training launches in October 2019
Enquire to chandrika@suryahealth.com.au for a prospectus.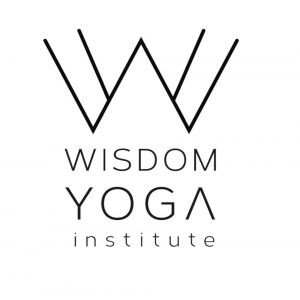 ---