Workshops
---
Yoga Therapy for Mind Body Wellness
This Wisdom Yoga Therapy 60 hour short course runs over 6 days and covers definitions of yoga therapy, the connection between spirituality and well-being, where yoga therapy fits in complementary and integrative medicine, yoga philosophy and the ethics of therapeutic relationships, introduction to Ayurveda, yogic lifestyle coaching, wellness coaching and motivational interviewing skills, models of health and wellness from east and west, and how to create yoga class plans for prana flow, chakra and dosha balance.
Facilitated by Chandrika Gibson – qualified naturopath, certified yoga therapist, senior Yoga Australia teacher, and integrative oncology PhD student.
60 hours training includes powerpoint presentations, tea, refreshments and vegetarian lunches, detailed manual, group discussion, practical workshops, and written assessments with feedback.
Workshop dates: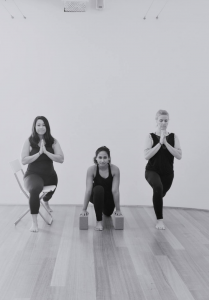 Sat July 21 10am – 5pm
Sun July 22 10am – 4pm
Sat Aug 4 10am – 5pm
Sun Aug 4 10am – 4pm
Sat Aug 25 10am – 5pm
Sun Aug 26 10am – 4pm
Venue:
Surya Health
36 Turquoise Loop
Banksia Grove (35 – 45 mins north of Perth city)
Fees:
AU$1500
Early bird if paid in full 6 weeks prior to start date (June 9) AU$1250
Prerequisites:
At least one year yoga experience
If seeking recognition from Yoga Australia towards Yoga Therapist registration you require 350 hours teacher training plus one year minimum teaching experience.
If you don't meet these prerequisites please get in touch – we offer a limited number of places to non-yoga teachers.
Recognition:
Part of our 650 hour Yoga Australia registered Yoga Therapy training
Can be used for CPD/CE points with Yoga Australia and Yoga Alliance
Time: Sat 10am-5pm, Sun & 10am-4pm
Cost: $1500
To apply, email Chandrika at chandrika@suryahealth.com.au
---
Yoga Therapy Applied Anatomy & Physiology
Join experienced yoga therapist and physiotherapist Scott White over three weekends of Applied Anatomy and Physiology for yoga teachers and yoga therapists. This Yoga Therapy training covers a clear review of anatomy (because we know this gets rusty!), learning to observe and assess, understanding pathologies and applying anatomy focused yoga therapy skills, using movement as medicine for pain and other conditions, creating class plans to meet client goals for flexibility, strength, fitness and somatic self awareness. Understand the anatomy of respiration for therapeutic application of pranayama techniques.
Venue: Yoga Space West Perth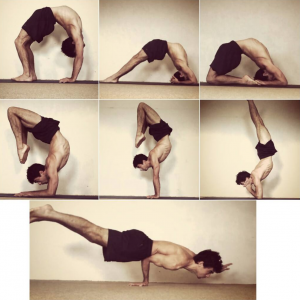 Dates: Sat Oct 13, Sun Oct 12
Sat Oct 27, Sun Oct 28
Sat Nov 3, Sun Nov 4
Fees: $1250 for full 6 days; $495 per weekend.
Time: Sat 10am-5pm, Sun 10am-4pm
Cost: $1250 for full 6 days
$495 per weekend
To apply, email Chandrika at chandrika@suryahealth.com.au
---
Singapore: Mind Body Wellness 6 day Intensive Yoga Therapy Training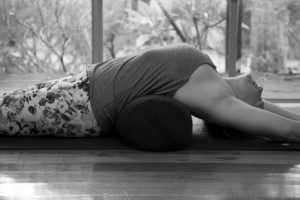 This is a 60-hour immersion into the underpinning philosophies and key skills required to take your yoga teaching to the next level and begin the journey to practicing as a yoga therapist. Each morning we will practice a trauma-sensitive, guided flow with a theme linked to our therapeutic work, and each day after lunch a guided meditation intended to deepen our own awareness and add experiential skills to our teaching toolkit.
The workshop content begins by defining yoga therapy and the role of a yoga therapist as distinct from a yoga instructor. Then we will look at the research behind why yoga therapy is a growing field, the intersection of health and wellness frameworks with traditional yogic ideas, and reflect on meaning and purpose in our own lives. We will examine the ethics of being a therapist using the framework of the yamas and niyamas and how we can integrate them with the needs of modern people and the ethical expectations of modern medicine.
At the heart of yoga therapy is connection, so each workshop will include practicing skills of mindful listening, appreciative enquiry and being present with one another. The philosophies of different yogic paths and their relevance to our lives will be discussed in a nonjudgmental, non-dogmatic manner, where everyone's ideas are valued. The concepts, models and practical uses of yogic physiology maps of prana flow will be examined, experienced, and used as a tool to holistically assess our students/clients.
Yoga Therapy is so popular because it allows us to specialise, and individualise, making yoga more accessible for a diverse range of people – those with illnesses, injuries, older people, different abilities, and body types. The Ayurvedic understanding of constitutional types (doshas) is a simple way we can begin to adapt our teaching skills to suit different people. Each day will include theory and practice, and gradually build on our skills of compassionate listening, meaningful sequencing, and the ability to individualise yoga to meet the needs of the person in front of us.
We will check our learning through case studies and round robin style teaching, under the supervision of Chandrika Gibson, a very experienced, compassionate, yoga therapist and facilitator.
Hom Yoga, Raffles Place
Monday – Saturday, November 26 – December 1, 2018
9am – 5.30pm
Daily workshops over 6 days.
Full tuition: SGD$1,450
*Use promotion code THERAPY when you pay in full by October 29 and save $200
For all of the information and to book online
CLICK HERE
.
---
Online Mentoring for Natural Therapists in Cancer Care
This fully online mentoring course is available to natural therapists from any discipline, anywhere in the world, who would like to have the support and guidance of an experienced mentor. Over 6 months you can explore your most challenging cases, talk about business, personal reflections on practice, and get help in finding and building on your strengths as a practitioner. This is particularly relevant for natural health practitioners who are working with clients affected by cancer. Chandrika is an expert in the field of evidence based integrative oncology from a naturopathic perspective. Whatever your modality, if you are helping people with cancer, there's a lot of red flags and potentially daunting scenarios. There's also a great deal of good you can do, and if you are passionate about working responsibility and giving people in need the very best of care, mentoring is a wise choice.
---
Online Mentoring for Yoga Therapists
In the growing field of yoga therapy, ongoing professional development is a requirement for the safety and wellbeing of our clients. You can share your cases in a confidential setting, test out your ideas and develop your confidence, supported by peers and experienced professional yoga therapists. We also have resident anatomy, palliative care and mental health practitioners you can consult with, besides your primary mentor. The Mentoring Module is Module III of the Grad Cert In Yoga Therapy teacher training offered by Living Yoga Therapy so prerequisites apply. Graduates from other training programs may be eligible for recognition of prior learning. This 5 month course involves forum discussions so has set start dates, enquire for the next entry.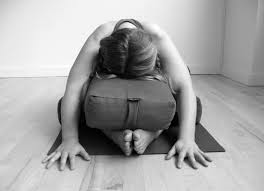 ---
Continuing Professional Development
We invite naturopaths, nutritionists, yoga teachers, social workers and other allied health professionals to attend our workshops. Wherever relevant we have connected with professional bodies to grant you Continuing Education/Professional Development hours. As senior members of our professions, we absolutely love passing on the baton to others. Let us know if you see a way we can help you enhance your professional practices.