Yoga Therapy Training
For qualified yoga teachers who want to take the next step and become Yoga Therapists, we offer a range of workshops and courses.
Living Yoga Therapy training is a Registered Yoga Therapist Training with Yoga Australia.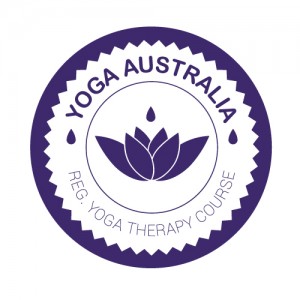 Living Yoga Therapy is a member school with IAYT, the International Association of Yoga Therapists. We have submitted an application to IAYT for accreditation of our 800 hour yoga therapy program, and will be able to provide information on our status after IAYT completes its review process.
Our graduates use their skills in private practice, cancer centres, not for profits, palliative care units, yoga studios and allied health clinics.
Coming up:
January – June 2017  Online Mentoring Module (Module 3, prerequisites are either a ten day Foundational Training, or Module 1 and 2)
October 27 – November 10, 2017  Living Yoga Therapy Advanced Clinical Yoga Therapy Intensive in Hong Kong.
Visit our Living Yoga Therapy www.livingyogatherapy.com website to find out more about the training opportunities in Perth and Asia.