Up Coming Workshops, Retreats & Mentoring
---
Playing Big 2017: A Series of Day Retreats for Women
Chandrika and Katie (of WomenKind) are delighted to collaborate on a series of  day retreats drawing together such tools as yoga (vinyasa, yin and restorative), coaching, journaling and mindful communication to leave you feeling energised and supported, all year long. We have been inspired by women 'playing big' and this means stepping beyond self limiting beliefs and patterns of self criticism. This series is designed to support you in living in a meaningful, courageous and authentic way. Held at the beautiful Kookaburra Creek Yoga Centre in Bedfordale, these special days in nature are less than an hour from most parts of Perth.    9.30am – 4.30pm Sunday November 12th: Reflect & Rejuvenate
Playing Big: Reflect & Rejuvenate Day Retreat
Sunday November 12th, 2017 9.30am – 4.30pm
Our final retreat for the year will be dedicated to reflecting on the year that was, acknowledging lessons learnt and strength drawn upon. There will be ample opportunity for deep rest at this retreat to honour the busyness that creeps in at the end of the year. In the gorgeous natural surrounds of Kookaburra Creek, be immersed in the practices of yoga, contemplation and reflection. Pay gratitude to the rugged beauty of your unfolding life.
---
Richer Relationships
Saturday 18th November. 13:00 – 16:00
Following on from our Communicating to Connect workshop, this Richer Relationships session expands on our notions of what brings people together and helps make relationships a source of energy rather than a painful experience. Here we will discuss attachment styles, family patterns, and positivity as a way to move relationships into life enhancing patterns. Not limited to partner relationships, this workshop can help us see the best in colleagues, children, parents, and friends too. $45 per person or $80 per couple.
---
Women's Vitality Retreat
Ubud for New Year's 2017 30 Dec – 3 Jan 2018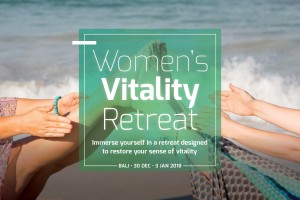 Immerse yourself in a retreat designed to restore your sense of vitality. Join us on this specialised women's retreat in Ubud. Set in lush tropical hillside, close to the cultural centre of Ubud, yet feeling far from all distractions, this is the perfect setting to recharge and reset. Treat yourself to daily wellness sessions including yoga, mindfulness and facilitated workshops. Invest in a 1.5 hour individual wellness coaching session. Share the transition from 2017 to 2018 with a special New Year's Eve celebration that honours your health and happiness goals. Soak up the ambiance of spiritual Bali, enjoy healthy buffet breakfasts and have opportunities to explore the foodie heaven that is Ubud with like minded women. 4 nights single room or twinshare accommodation. Earlybird rates until 31 August 2017: $1350 single
$999 twinshare pp
---
Online Mentoring for Natural Therapists in Cancer Care
This fully online mentoring course is available to natural therapists from any discipline, anywhere in the world, who would like to have the support and guidance of an experienced mentor. Over 6 months you can explore your most challenging cases, talk about business, personal reflections on practice, and get help in finding and building on your strengths as a practitioner. This is particularly relevant for natural health practitioners who are working with clients affected by cancer. Chandrika is an expert in the field of evidence based integrative oncology from a naturopathic perspective. Whatever your modality, if you are helping people with cancer, there's a lot of red flags and potentially daunting scenarios. There's also a great deal of good you can do, and if you are passionate about working responsibility and giving people in need the very best of care, mentoring is a wise choice.
---
Online Mentoring for Yoga Therapists
In the growing field of yoga therapy, ongoing professional development is a requirement for the safety and wellbeing of our clients. You can share your cases in a confidential setting, test out your ideas and develop your confidence, supported by peers and experienced professional yoga therapists. We also have resident anatomy, palliative care and mental health practitioners you can consult with, besides your primary mentor. The Mentoring Module is Module III of the Grad Cert In Yoga Therapy teacher training offered by Living Yoga Therapy so prerequisites apply. Graduates from other training programs may be eligible for recognition of prior learning. This 5 month course involves forum discussions so has set start dates, enquire for the next entry.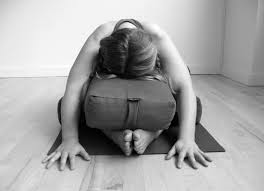 ---
Continuing Professional Development
We invite naturopaths, nutritionists, yoga teachers, social workers and other allied health professionals to attend our workshops. Wherever relevant we have connected with professional bodies to grant you Continuing Education/Professional Development hours. As senior members of our professions, we absolutely love passing on the baton to others. Let us know if you see a way we can help you enhance your professional practices.